Nihon Kohden products are active in the ER such as to assist breathing with ventilators, quick and simple EEG measurement with EEG headset and displaying EEG measurement results on bedside monitors.
Image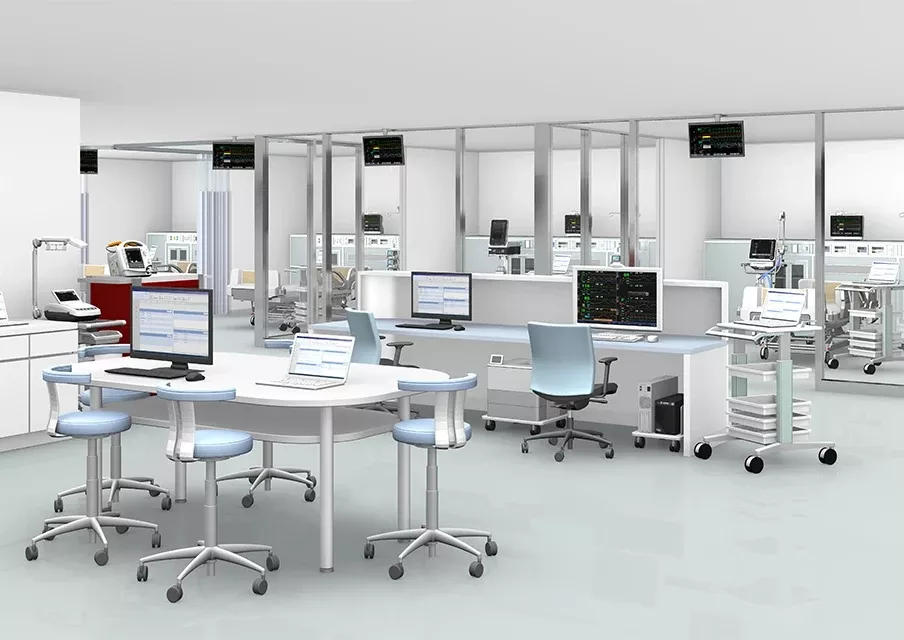 Defibrillator
Image
Image

Smart Cable
SpO2, CO2, ECG, iNIBP
Artifact suppression pads, P-700
Audible Cue function for appropriate manual ventilation
CPR feedback
Ventilator
Image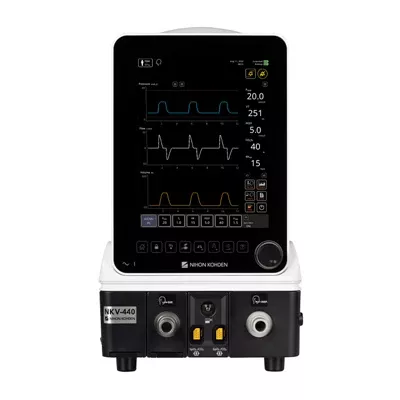 Image
Seamlessly transition patients from non-invasive ventilation to high flow oxygen therapy.
May be used non-invasively or invasively
Provides ventilation for patients > 12.5 kg with tidal volumes as low as 100 mL
Integrated air-turbine gas source
Dual HEPA filtration to protect the patient and ventilator
Adaptive triggering to address challenges with changing patient conditions
Integrated SpO2 and CO2 monitoring
Visit the Nihon Kohden group company website below for details
Image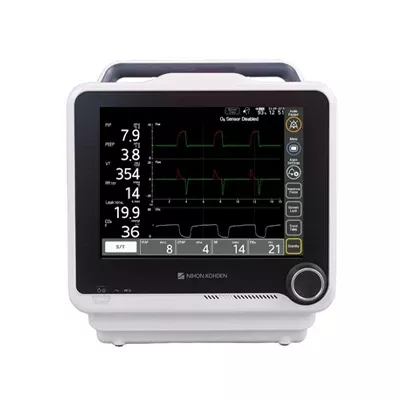 Image

Multiple non-invasive ventilation modes
High flow oxygen therapy
Continuous CO2 and SpO2 monitoring
Visit the Nihon Kohden group company website below for details
Bedside Monitor
Image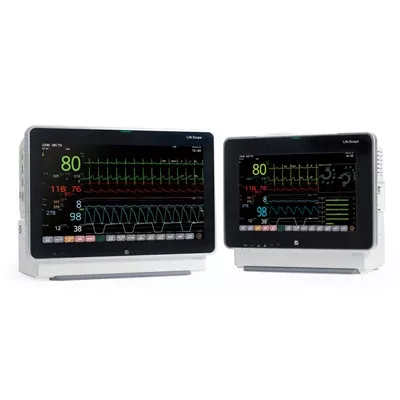 Image

Nihon Kohden Human-Machine interface technologies integrated
Continuous Neuromonitoring
Synthesized 18-lead ECG
CO2 monitoring for both intubated and non-intubated patients
Image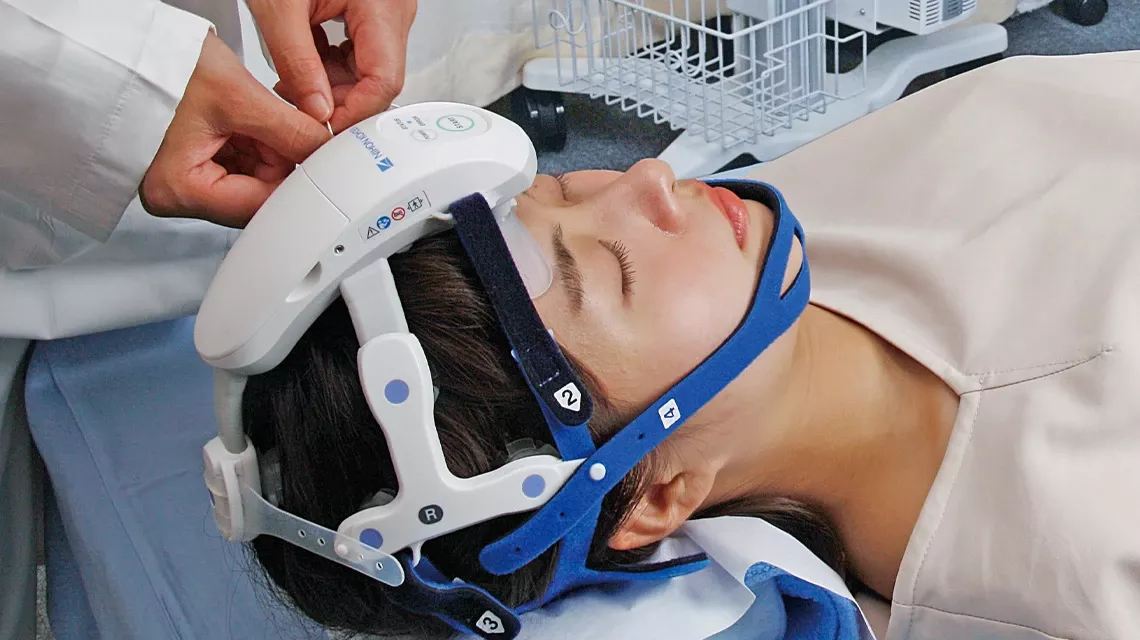 Image

Quick and simple EEG monitoring
Noise robust with built-in active amplifier
8 channels can be measured.
Setup can be done in 5 minutes.
Products Lineup
Central Monitor
Image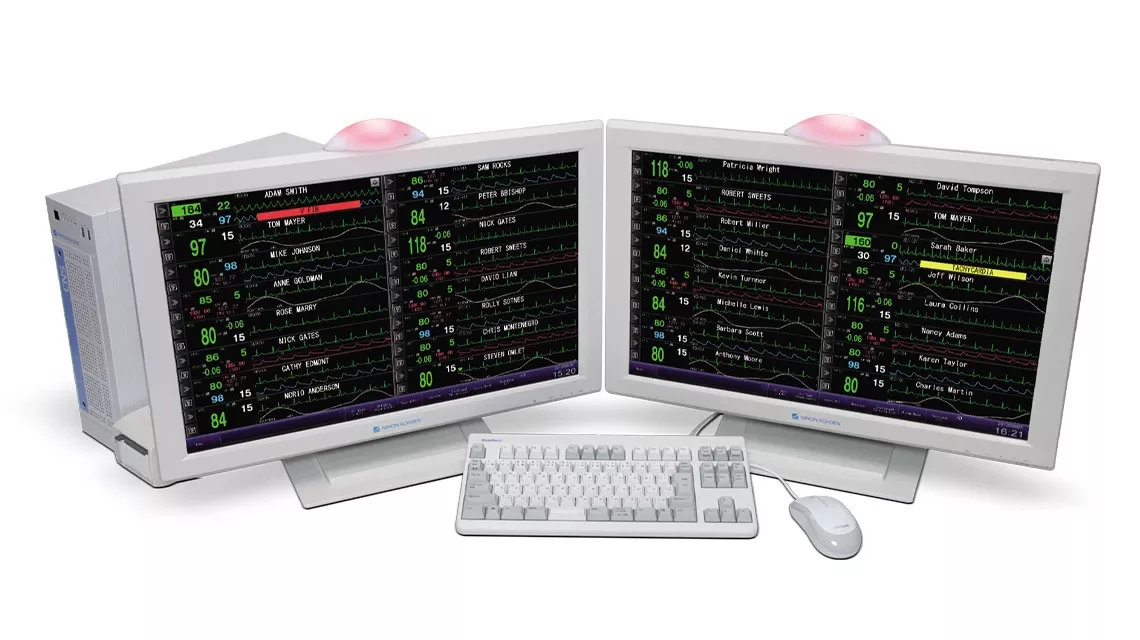 Central Monitor CNS-6201
Central Monitor for Nihon Kohden patient monitoring network
32 patients monitoring
Multi-parameter full disclosure—120 hours of 16 waveforms per patient
ST recall of 12-lead ECG
Electrocardiograph
Image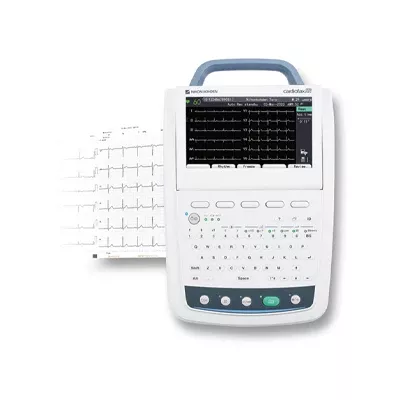 Image

Flexible display
Synthsized 18-lead ECG (option)
DICOM/PDF output
Web Server function
*Some products are not available in your country. Contact Nihon Kohden representatives for details.